Best lip sun protection
The top lip balm sunblocks and sunscreens for long sessions in the ocean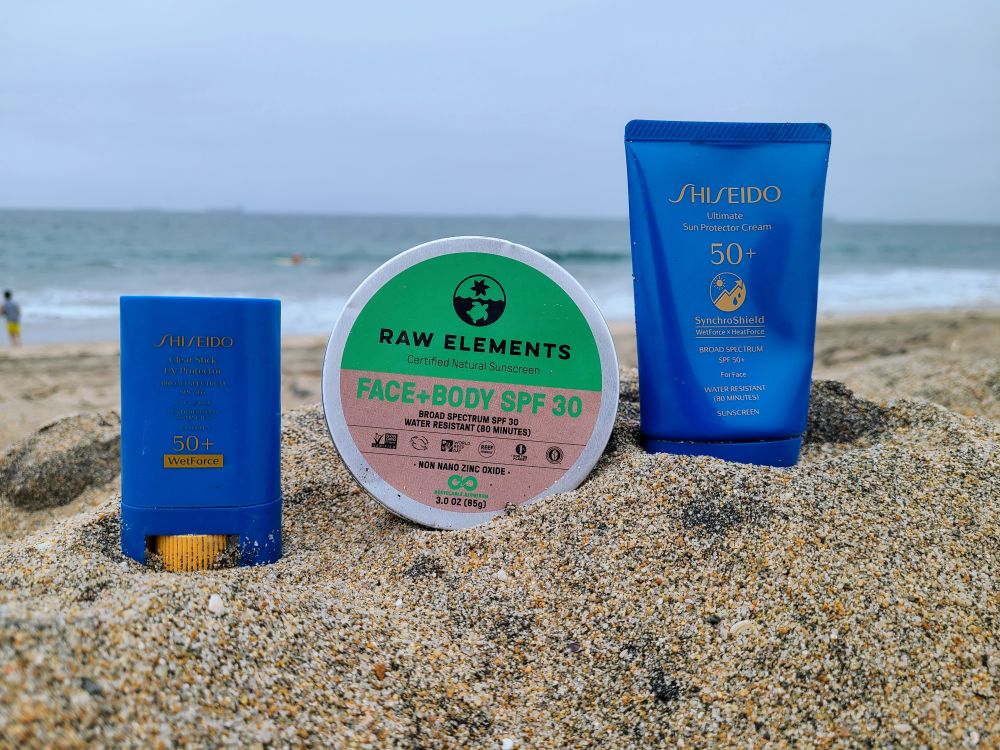 I don't know about you, but my lips used to constantly get burned surfing, especially just above my top lip and on my bottom lip during 2 hour sessions in the ocean.

So a couple years ago, having located minimal info online, I started experimenting with different lip balm sunscreens and sunblocks with SPF. I found out that barely any of them stay on my lips long enough for a 2 hour session - only one combined chemical/mineral sunscreen/sunblock does (my top choice, but it's not a lip balm!). Furthermore, I have found only one mineral, and therefore reef-safe, sunblock that stays on close to 2 hours. Here are my top three options for lip balm sunscreens and sunblocks currently on the market.
Shiseido Ultimate Sun Protector Face Cream with SynchroShield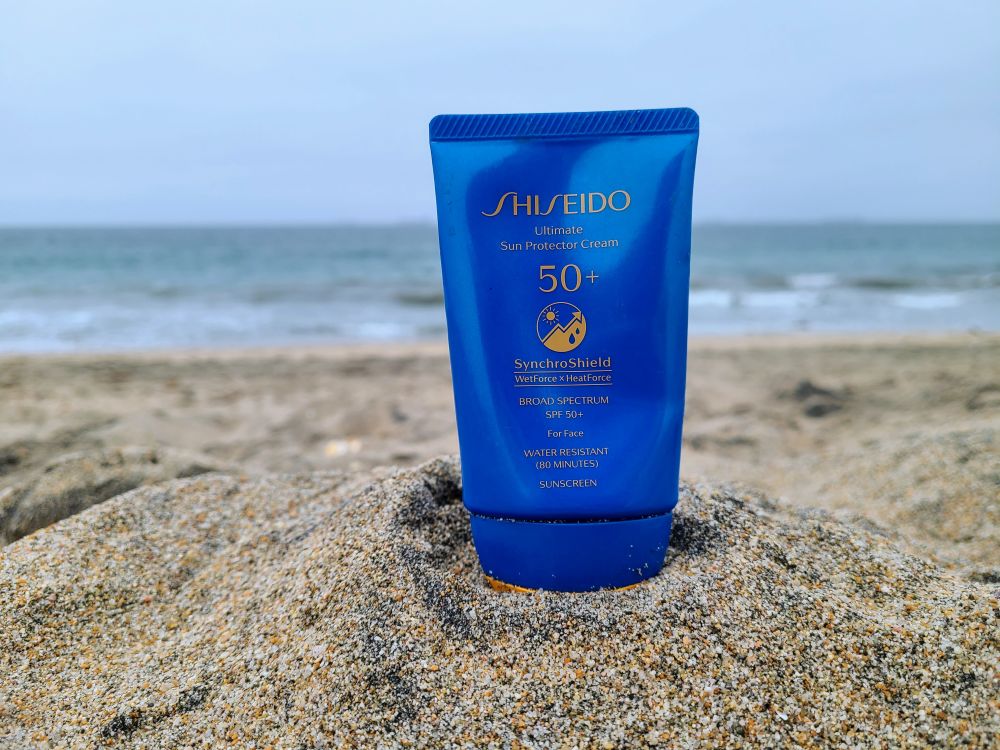 Recommendation
: I don't know what they're doing with their SynchroShield tech, but the stuff just doesn't come off except with a hard scrub in the shower. Perfect for someone who apparently constantly is subconsiously rubbing and licking lips. The combined sunblock and sunscreen will make you look like a vampire (yes it leaves a white residue) and has a slight chemical, perfume-like smell and taste, but it's well worth it when the UV index is high and most damaging during long sessions in the ocean. I'm talking about those sessions when you start thinking about what your skin is going to look like later in life... I should mention that it's technically not reef safe, so please only use it on your lips & face in the ocean when you need it most.
Raw Elements Face & Body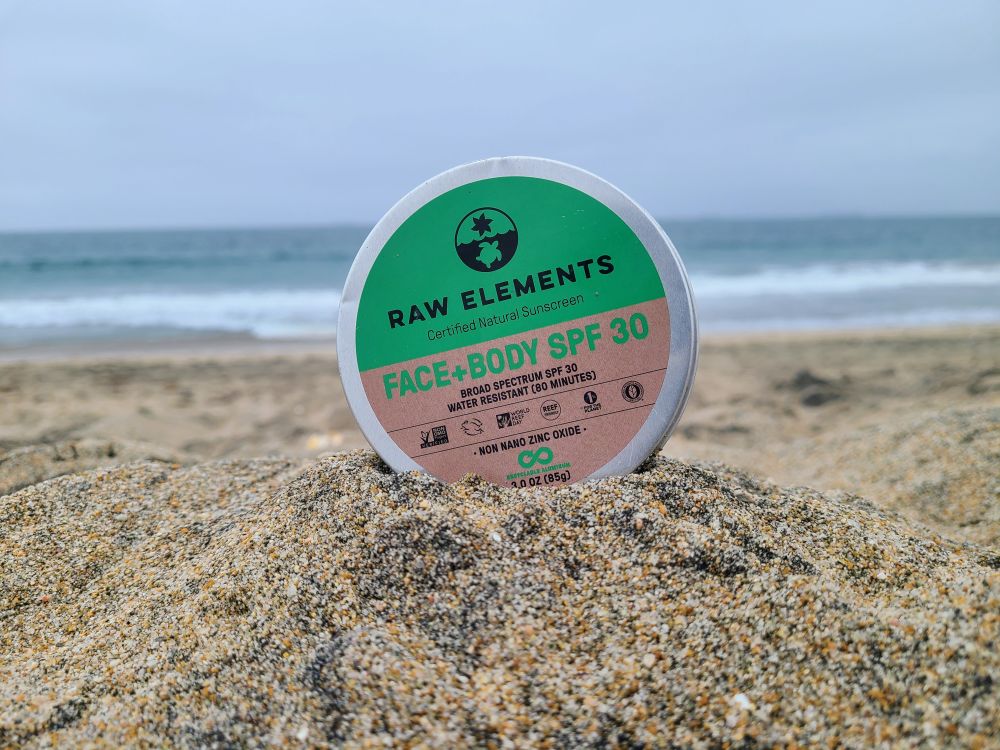 Recommendation
: This stuff is soft and buttery to the touch, really stays on, protects well, and doesn't have a sour, chemical taste. Everything you could want for a reef-safe sunblock. However, don't expect it to prevent burns in a 2 hour session - although it stays on better than other sunblocks I tested, if you subconsciously rub your lips it will eventually rub off.
Shiseido Clear Stick UV Protector with WetForce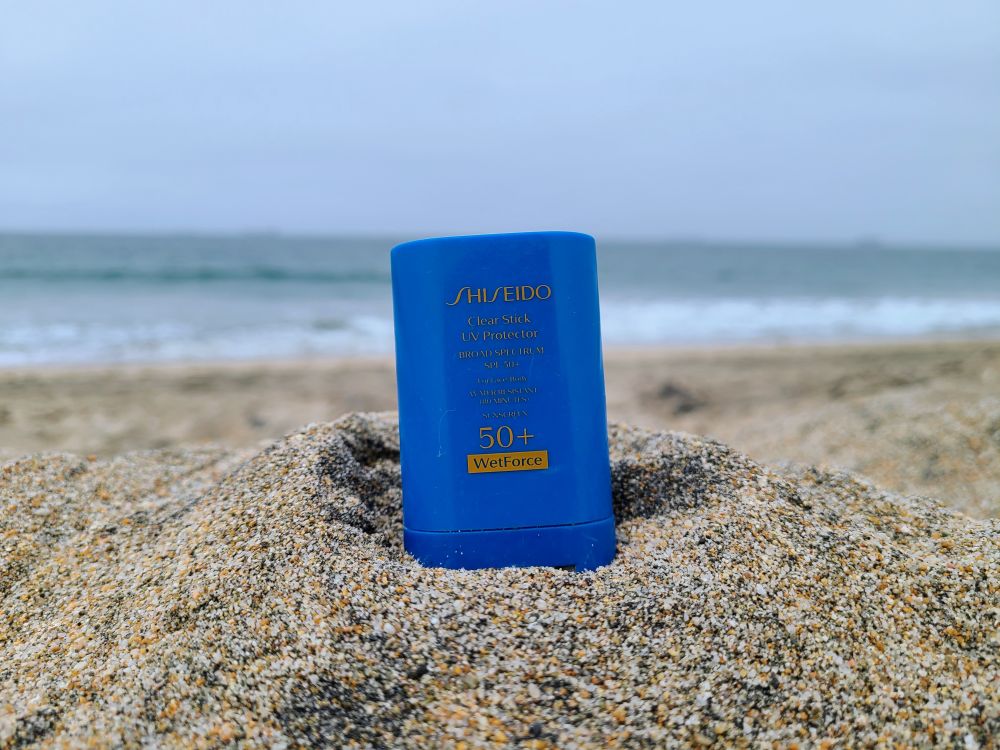 Recommendation
: Performs and protects almost as well as the Ultimate Sun Protector Face Cream but leaves no white residue.
Notable Mentions that I've tested
These all worked decently, but didn't stand the test of a 2 hour session.
Currently testing